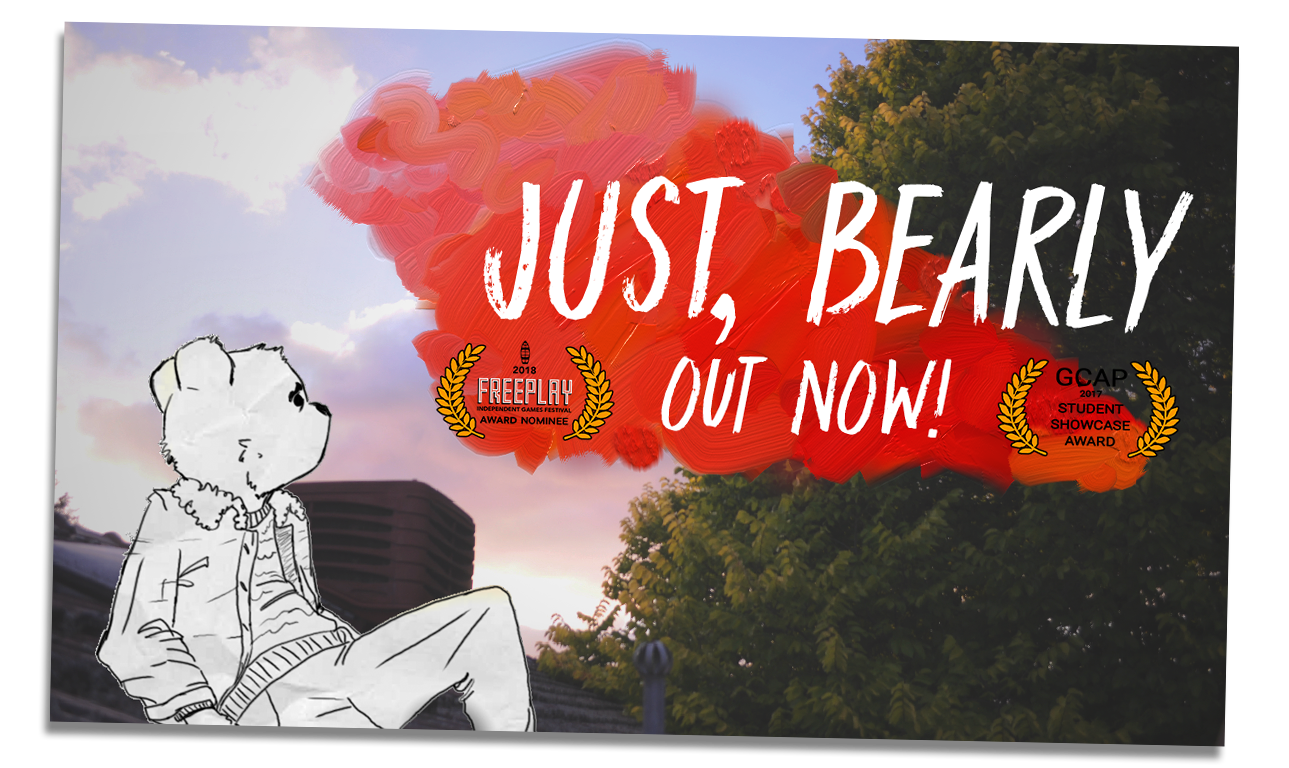 Just, Bearly
Good updates, and a bad one, and also a chair.
---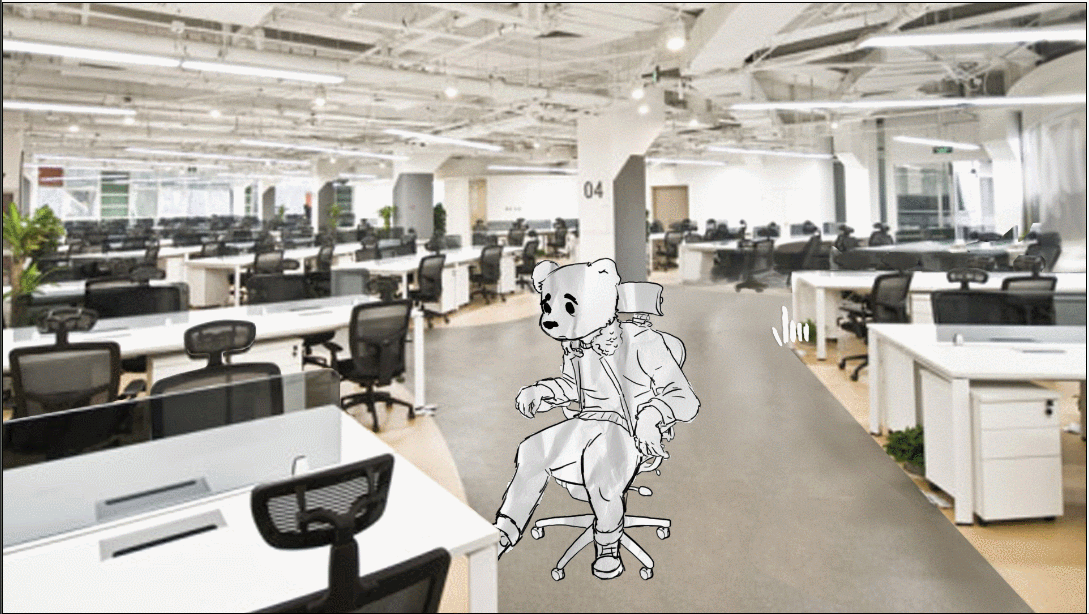 Oh hey there, howdy, hi everyone. So some good as stuff is happening to Just, Bearly:
- it's being translated to French
-it's got a cool collaboration with and Aussie band
-it now has a bit where you awkwardly shuffle around on a wheely office chair.
Oh there is one less good thing that's happening:
-I'm delaying it again
So, I'm hesitant to put a new release date on the game at all now, but the hope is that it will come out in the coming months. There isn't anything really wrong with the game, nor is there any singular point in development that has slowed things down. It's just not there yet. This game is silly, and self involved, and doesn't have a lot riding on it, but I want it to be right. Or as right as it can get. I also just want the project to be finished and out there. So I want it to be as right as it can get before I am fully sick of it.
The band mentioned is The Surpentine, a cool Melbourne based indie alt rock group. Unfortunately they have broken up, but the very talented Liam De Bruin is still making good things and has been kind enough to lend a hand with some tracks. It's cool because it's good music, but also because it's a young Melbourne artist. It's not strongly advertised but Australia's inner city identity is important to the game, so having artists collaborate within that is very meaningful. Check some of his sweet tunes here: https://soundcloud.com/user-216716856/train-of-thought

As for the French translation, It may not happen at first release, but it is happening! I'd love to translate the game to other languages, but French was only possible because of mixture of generosity and luck that I wouldn't count on happening again anytime soon.
Anyway, hopefully this game will finish soon, hopefully a coupla' people experience it. Hopefully they laugh a bit, and feel a bit.
Cheers for reading
Daniel